The accelerated pace of technology innovation along with evolving consumer preferences are changing the way healthcare organizations operate. During the COVID-19 pandemic, organizations recognized that winners and losers would be determined based on the success of their digital transformation.
Today, the global digital health market is valued at roughly $200 billion and is expected to reach $483.75 billion by 2025.
So, what's fueling this digital health push?
1. Consumer Preferences: Regardless of age, over 75% of consumers believe that they should have the same level of service in healthcare that they receive from other businesses. ​Consumers have experienced the ease of shopping online, banking with an app, and booking reservations with the push of a button. Now, they want the same digital experiences from healthcare.
2. The COVID-19 pandemic significantly accelerated progress in telemedicine and home care. In April 2020, overall telehealth utilization for office visits and outpatient care was 78 times higher than in February 2020. Medicare telehealth visits went from 14,000 each week to 1.7 million per week. More patients recognized the convenience digital health offers, and this fueled their demand even further.
3. Clinician Burnout: Before the pandemic, 44% of physicians reported feeling burnt out. For a while, healthcare providers have been overburdened and overwhelmed, and these feelings only grew during the pandemic - with 76% of physicians reported exhaustion and burnout in 2020. Healthcare providers need the support that digital healthcare solutions can offer in streamlining workflows and alleviating administrative burdens.
..............................................
In all of these scenarios, digital solutions are recognized as the keys to the kingdom when it comes to reducing costs, improving the patient experience and outcomes, and minimizing clinician burden. Still, many healthcare organizations struggle to implement solutions that effectively reach and engage patients while meeting the rigorous safety, compliance, and performance requirements of the industry.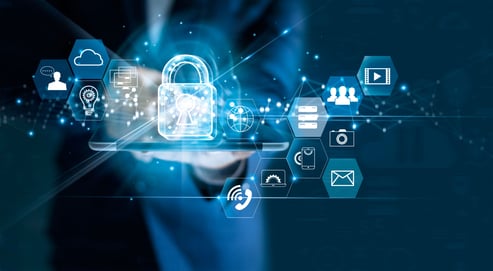 The Power of Modularity: Orbita's Conversational AI Solutions for Healthcare and Life Sciences
Orbita delivers solutions that are engaging and empathetic to the end-user, and seamless to implement, customize, and update for the business user. This is achieved with Orbita's new Solution Center - the industry's first integrated system for accelerating the implementation of digital strategies that leverage secure, scalable, and omnichannel virtual assistants. These voice and chatbot virtual assistants can be quickly integrated to support a variety of patient engagement opportunities. Through these intelligent, conversational experiences, organizations can reduce call-center overwhelm, alleviate clinician burden, and enhance patient acquisition and retention.
The Solution Center uses a modular, plug-and-play architecture to deliver out-of-the-box conversational solutions. These include Appointment Scheduling, Symptom Triage, Find a Provider, Find a Location, Live Agent Escalation, and Program Registration.

Each solution is designed to deliver Automation with Empathy™ every time with these five critical elements.
1. Modality: Even though 3.8 billion people use smartphones today, not all of them prefer to search the web or check their email from that device. Additionally, not everyone has access to the same devices, so it's important that these solutions can offer the same high quality experience on any device. Orbita's pre-built support for various modalities and channels (chat, text, voice, phone, and more) allows healthcare organizations to meet patients where they are through omnichannel encounters.
2. Conversational Dialogs: The challenge for human-computer conversations is to design a successful and enjoyable interaction. With pre-built conversational user experiences, engagements are intelligent, engaging, and empathetic.
3. Interaction Model: Today, more than 25 million people live with limited English proficiency (LEP) in the United States, and there are over 350 languages spoken in the U.S. Pre-built language models are designed to understand and respond to patients regardless of the language they speak. Offering multilingual digital experiences to patients expands healthcare access and can successfully engage non-English speakers.
4. Integration: It was estimated that there were as many as 2,314 exabytes of new global healthcare data generated in 2020. Pre-built integrations with CRMs (Veeva, Salesforce, HubSpot, etc.) and EHRs enable organizations to push seamlessly and pull data into and out of conversational experiences.
5. Dashboards: Capturing data is one thing, but leveraging it to make impactful, researched decisions is another challenge. With Orbita's pre-built reports and visualizations, organizations can save time on tracking the metrics and KPIs that matter. Execute data-driven strategies to engage patients and improve the patient journey.
"Driving patient engagement and satisfaction are critical goals for our digital front door," said Allie Sonsthagen, Director of Marketing Technology & Analytics at ThedaCare. "We're excited about how our Orbita can help us to meet these goals while reducing the burden on our call center."