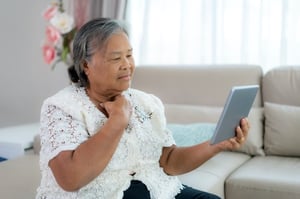 The necessity for contactless care and virtual support amid the COVID-19 pandemic has catalyzed the telehealth revolution.
Prior to the recent pandemic, only 14% of Americans had ever used a telehealth platform to connect with a provider.
The number of Americans who reported having participated in at least one telehealth visit since the COVID-19 pandemic began has increased by 57%. For those with a chronic illness, this increase is even higher at 77%.
The convenience and accessibility of virtual healthcare engagements has impacted and altered patient preferences.
In a national survey of roughly 2,000 participants, 89% of respondents believe COVID-19 made telehealth "an indispensable part of the healthcare system." On top of that, 65% of patients plan to use virtual healthcare resources more after the pandemic runs its course.
Healthcare organizations were the catalyst for this transition, but the shift in patient preference has put pressure on other industries to meet users where they are in the expanding realm of virtual engagement. Recently, pharmaceutical companies have been ushered into a rapid digital transformation to continue connecting with and supporting healthcare providers and patients.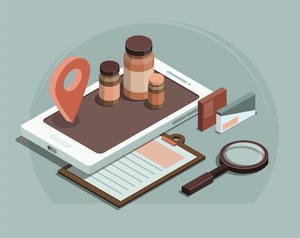 Numerous pharma companies have adopted virtual health assistants to engage and support patients with education on treatments, products, and protocols, identification of cost and coverage support, and personalized support to improve medication adherence and outcomes.
The use of a conversational digital tool presents patients with an increasingly preferred method of engagement to quickly capture and respond to relevant information.
To enhance these existing chat services, Orbita recently introduced an Adverse Event detection module that improves the patient experience while also assisting pharmacovigilance efforts. The process of detecting, reporting, and escalating medication-induced adverse events is burdensome and costly for pharma companies, which heavily rely on manual identification and reporting of adverse events from healthcare providers and patients. The challenge with patients is that some may not recognize symptoms as a medication-induced adverse event - or even understand the importance and/or steps of reporting it.
With 24/7, on-demand access, patients can continue using a virtual assistant as a resource to easily access educational sources and other support resources on medications and treatments. With Orbita's newly-enhanced solution for pharma, the virtual assistant can distinguish utterances of adverse events within the dialogue with the patient, such as "I have a rash at the injection site" and "Does this medication cause a rash at the injection site?"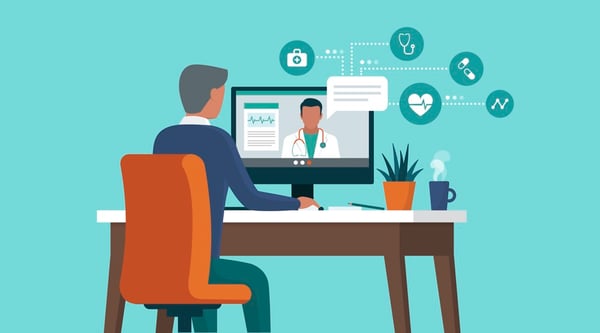 Similarly to how a virtual assistant detects an adverse event from conversations with healthcare providers (see recent blog post), this module automatically populates a transcript of the report and exports it to the pharma company to compile a comprehensive FDA report.
After detection of an adverse event, the designated escalation flow is triggered. The virtual assistant will offer support and supplemental resources to overcome or reduce the symptoms, even connecting the patient to a live representative. This increases the likelihood of medication adherence among patients, improving outcomes and further empowering patients in their care journeys.
Orbita's advanced natural language processing technology enhances this solution to deliver optimal conversational experiences to improve user experiences and assist pharma organizations during the telehealth revolution taking place before our eyes.