Self-scheduling can become frustration-free with automation connecting text, voice, web access – for ultimate patient convenience.
---
I received a text recently: "You are due for your annual exam at XYZ WOMEN'S MEDICAL GROUP. Please call XXX-XXX-XXXX to schedule."
Like you, I'm a busy person. While I appreciate my OB/GYN texting a reminder, it would be glorious if she not only texted me, but also allowed me to schedule my appointment via text! Instead, I must "click to call" – which results in reaching the practice's voice mail to tell me the office is closed. This leads to a circular process of my calling, leaving a voice message, and ultimately having to schedule time on my own calendar to reach the office when it is convenient for practice staff – not me. Seems counterintuitive and, honestly, is truly annoying.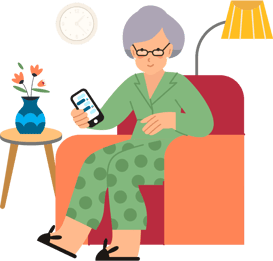 We are all spoiled by Uber, Open Table, Amazon – allowing us to execute routine tasks on our phones on our own timetable. Healthcare is different. We still must jump through hoops to complete basic processes like scheduling an appointment. The technology to automate is available – at a reasonable cost – but most practices have not adopted simple ways like this to increase patient acquisition, improve access, and reduce the burden on staff.
Of course, not all patients want to schedule digitally from their smart phone. But the ability to engage with a virtual assistant that leverages natural language through interactive voice response (IVR) is another readily available alternative. The airlines do it! Why don't doctors' offices?! Wouldn't it save time (and frustration) if I could say, "Next available appointment for Dr. Smith" when the voicemail picks up at my physician's office and have "the system" figure out how to help?
Guess what? Practices can take advantage of this technology right now! Orbita automates scheduling for medical groups. It does not replace your practice management, EMR or CRM – but integrates with it to make it easier both for patients and staff to access and manage. Orbita allows for self-scheduling by text, email, and phone. And we can help ensure patients see the best physician for their specific condition, need, or personal preference.
Orbita's virtual assistants ask a series of questions in a human-like way to help patients articulate their symptoms; medical history, preferred language, specialty, location, and more to match them with the best clinician. Likewise, the technology accommodates the needs of providers: What type of patients do they want to see? How do they want to organize their schedule? We integrate this logic with a practice's scheduling system and conduct the exchange in real time. If necessary, escalation to a live agent (a call center representative or clinical resource) is also available. In most cases, the virtual assistant completes the scheduling process from start to finish but can also discern when a request requires human intervention and then transfers accordingly.
With the pandemic waning, medical groups have an opportunity to attract new patients and re-engage with those who have gone missing. The time is now for making it easier for patients and practices to schedule appointments by leveraging conversational AI.
Please reach out to Orbita today to learn how your practice can take advantage of Orbita's AI workflow automation to increase patient acquisition and improve access.