Consumer expectations around healthcare have risen as baby boomers need more medical attention and tech savvy millennials want personalized care experiences that fit their lifestyle.
This means healthcare resources and services need to be available on all kinds of devices and platforms. These tools must be able to help patients and customers schedule appointments online, find a doctor, and find a location. They should be accurate and relevant when people search for appropriate care.
In other words, consumers want healthcare organizations to go beyond brick and mortar walls and conversational AI is increasingly meeting those expectations.
Healthcare organizations are tapping into the power of voice and chatbot virtual assistants and adopting voice tools that are seamless, omnichannel, and natural for the populations that they serve.
But conversational AI platforms also have to meet enterprise requirements like security, interoperability, and multi-modal support. It can be a challenge to find a HIPAA-compliant healthcare virtual assistant platform that satisfies both consumer and business needs.

Problems
To choose the appropriate voice and chat engagement platform, it's critical to first understand the problems that need to be addressed.
Fragmented delivery system:

There are many places and methods of care

, which can cause tremendous confusion for consumers. Simply b

ecause it

i

s the most obvious place for treatment, 47% of patients who

visited a hospital chose to

because they didn

'

t know where else to go.




Rising costs:

Medicare is reducing payments

,

yet healthcare

costs are rising.

The increase in chronic diseases accounts for

85% of healthcare costs

, and c

hronic diseases generally require consistent patient engagement beyond brick

-and-mortar facilities.




Provider burnout:

Healthcare providers

are burdened with enormous amounts of data

and a wide array of siloed tools

that should lead to smarter clinical support, but instead only adds to their workload.




Conversational AI Solutions
Effective voice and chatbot-powered healthcare virtual assistant solutions address these problems with increasing accuracy and relevance. They are modular (integrating different technologies), omnichannel, secure, and HIPAA-compliant.
Navigation:

As voice and chatbots have improved over the last several years, they've become more popular. According to Salesforce's latest

"State of Service"

report

, chatbots will grow 136% over the next 18 months.

Maryam

Gholami

, head of product development and design for digital innovation at Providence St. Joseph Health, shared in a recent webinar hosted by

Orbita

that her

her

team recently built a patient-facing chatbot (still in beta) called Grace.

Grace can direct patients to an appropriate place of care based on their symptoms or conditions, schedule an appointment, and answer basic FAQs. This has reduced calls to customer service and is available 24/7.



Reduce costs:

If a patient has a condition and wants to know what to do, how do we make sure they don't get unnecessary care? The

goal

is to make the customer experience seamless and consistent. Diagnostic chatbots and other voice tools can facilitate self-care

, which

in turn

reduce

s

inconvenience for patients and

saves a significant amount of money.



Reduce administrative burden:

Gholami

expressed her intention for

interactions between patients and doctors to be a "sacred encounter," meaning

a

substantive

visit

and not

disproportionately occupied by routine

administrative tasks.



Her team partnered with

Saykara

, a company that created a HIPAA-compliant healthcare virtual assistant that takes care of electronic medical charting with conversational AI support. With

the support of

Saykara's

virtual assistan

t

, the amount of physician

s'

daily usage of the electronic medical record system (E

pic

) plummeted and reduced their administrative burden.



Conversational AI Platform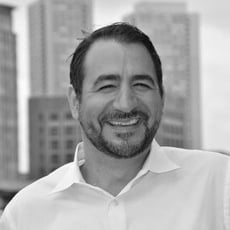 Orbita Chief Product Officer Bill Cava advised during the recent webinar that the best conversational AI platform for enterprise is one that puts both the nontechnical team and technical team in the driver's seat as primary actors in building virtual assistant modules.
Orbita's omnichannel conversational AI platform allows the delivery of voice experiences across devices. It also serves the healthcare enterprise by addressing concerns like smooth integration with internal IT systems, patient privacy, and HIPAA-compliance.
Orbita Flow (see below) empowers domain and subject-matter experts to easily contribute in meaningful ways to the development of conversational dialogs and flows. With Orbita Flow, users can model clinical decision trees, codify business processes, and define rule-based logic visually.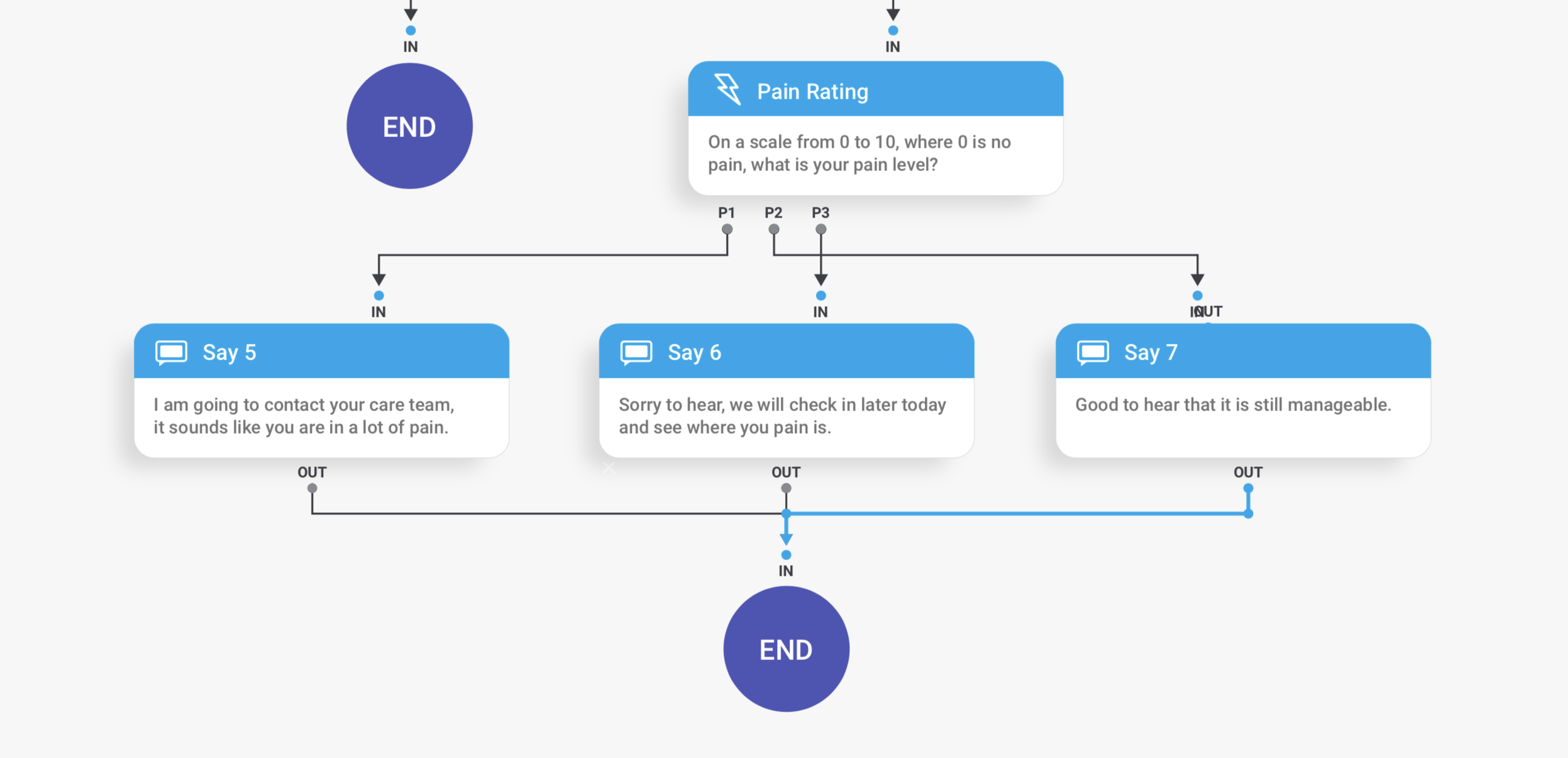 By focusing exclusively on healthcare, Orbita is able to serve both the technical and business sides of a healthcare enterprise. Orbita has partnerships in healthcare that enrich its platform capabilities. For example, Orbita's partnership with Mayo Clinic provides patients and customers with validated clinical information, and lowers the burden of content creation.
At Orbita, we understand how complicated it can be for teams of varying degrees of technical expertise to develop conversational experiences and workflows efficiently. Talk to a voice strategy expert from Orbita today and learn how your healthcare enterprise can better reach and support patients and customers with secure, HIPAA-compliant conversational AI.