Patients want better access, convenience, and transparency from their healthcare experiences. You would think the first place to engage and create a great patient experience would be scheduling an appointment, especially for routine examinations or procedures like a colonoscopy or mammogram… but oftentimes the process is cumbersome and complex.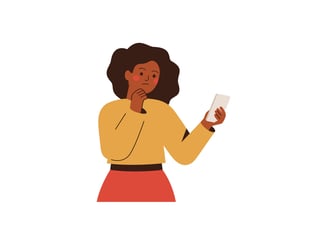 In healthcare, 88% of the time a patient must call to schedule an appointment vs. scheduling digitally.
The logistics around making that call can be harrowing… often the call must be made between 9 a.m. – 5 p.m. – typically a patient is put on hold, transferred, gets lost in a phone tree of options, or is asked to leave a message – only to have to go through the process again if they miss the call back.
With some health systems, you can go online and fill out a form requesting an appointment, but then you wait for someone to call you back. For busy, anxious patients who need an appointment quickly, their initial impression of the provider and the process is often a negative one.
Patients expect 24/7 self-service access to appointment scheduling.
Open Table, Tock, Uber, and Lyft have created expectations for quick, easy, and convenient scheduling. Healthcare can learn from these consumer-focused companies and leverage digital solutions to make it easier for patients to schedule appointments.
Healthcare can be a bit trickier though. Unlike other industries, when a patient schedules an appointment for care, they often have concerns, misconceptions, or questions about the procedure or exam they are scheduling. When calling to make an appointment, the scheduling agent often cannot answer questions outside the parameters of the scheduling protocol.
Wouldn't it be amazing if, in addition to scheduling an appointment, the patient could ask questions and receive answers to their inquiries?
Creating not only a positive scheduling experience but imparting empathy and understanding to help reassure the patient that they will receive excellent care.
Let's use colonoscopy appointments as an example of where improvements can be made.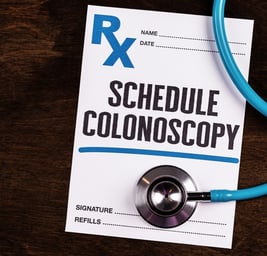 Up to 85% of colorectal cancers could be prevented or successfully treated if everyone who is eligible for a colonoscopy got screened. Proactive outreach to those patients eligible for a colonoscopy makes sense!
Over 19 million colonoscopies are performed each year, and most hospitals and endoscopy centers require patients to call to make an appointment…that's a lot of calls and time that could be more efficiently spent.
Imagine the following…
Your physician places an order in the electronic health record (EHR) or practice management system for a colonoscopy.



That order triggers personalized outreach to a

patient via email, SMS, or phone (whatever channel the patient indicates is their preferred method to be reached) or a cascade can be used to reach the patient (e.g., text first, email next, then phone).




The patient receives a notification through their preferred channel (HIPAA compliant), letting them know it's time for their colonoscopy.




The outreach provides the earliest available date and time for the procedure at a location that is closest to the patient's home address (GPS Search).




The patient can accept the proposed time, or they can select a different time.




The patient can select the recommended location or choose a different location.




The patient can ask multiple questions about the procedure.




After scheduling their appointment, the patient receives information and guidance about the pre-surgical preparation.




If desired, the patient can also be connected to a live agent who can answer their questions either within the email exchange, text flow, or through a phone call.
The result: the patient schedules their colonoscopy at their convenience, for the date/time that works for them, and receives peace of mind by having their questions answered in real time.
In addition, the provider's call center volume is drastically reduced saving time, money, and resources.
Imagine leveraging a digital workflow that makes scheduling easy!
Colonoscopies are only one example, this approach can be applied to any/all procedures or examinations.
Orbita's digital front door solution delivers a 24/7, self-service experience to schedule, answer questions, and share preparation instructions.
Within this conversational experience, patients can see the available appointment slots and location options to book at their convenience. Orbita integrates with a provider's EHR or practice management system and provides the ability to reschedule, cancel, and remind patients of upcoming appointments.
Remove friction of any kind in the appointment scheduling process with more convenient and more personalized experiences for the patient.
SEE SCHEDULING EXPERIENCE IN ACTION

: