In the healthcare industry's endeavor to deliver high-quality care, technology has demonstrated its effectiveness in alleviating burdens and streamlining processes. Artificial intelligence (AI) has augmented several sectors of healthcare including diagnostic imaging, genetic diagnosis, screenings, and electronic health records.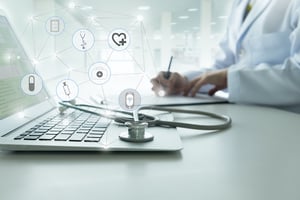 "AI creates consistency that reduces waste, optimizes resources, and drives progress towards your quality objectives and financial goals."
-Chelsea Biel, BSN, RN, Orbita Senior Director of Customer Success & Clinical Informatics (read more in recent white paper on powering the healthcare digital front door and reducing clinician burden)
The impetus for the adoption of new technology (like AI) is a combination of overworked clinicians leading to high burnout rates and a transition to patient-centric care to enhance the patient experience. The healthcare industry as a whole is rapidly adopting AI technology, and has relied on its various capabilities more then ever recently throughout the COVID-19 pandemic.
Many events and conditions surfaced during 2020 triggered several major adjustments in the delivery of healthcare and how we communicate and interact while social distancing. Voice search and services are on the rise, and this application to existing technology has the potential to revolutionize the healthcare industry.
Some fast stats:
This voice search revolution and more wide-spread chatbot use means that people are conversing with technology more, and even expecting advanced chat and voice access to it.
Today's influx of sick patients and high demand for contactless care, remote patient monitoring, and improved communication have accelerated the adoption of conversational AI, which refers to the technology that powers automated messaging and human-like interactions with devices.
"One of the most challenging and revolutionary things artificial intelligence (AI) can do is speak, write, listen, and understand human language."
-Bernard Marr, Forbes
Orbita's digital front door solution employs various conversational AI modules and augmented AI techniques including natural language processing (NLP) and machine learning (ML) to automate personalized conversations with patients. This particular solution (OrbitaENGAGE) redefines the patient journey with conversations that not only engage but empower patient self-efficacy.
Here is a glimpse at some of the key features.
Care Navigation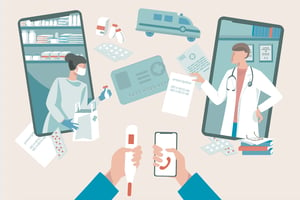 Instead of combing through the web or digging around on a healthcare organization's website, an intelligent virtual assistant can greet a patient upon arrival. Here, the chatbot can gather context of what a patient is looking for by digesting natural language utterances and then producing personalized, relevant information or direction. This is particularly beneficial in arming patients with knowledge so that they can actively participate in their care journey. Orbita's NLP delivers the ability to engage via chat or voice which gives easy access to resources and establishes a connection point between the patient and healthcare organization.
Outgoing Messages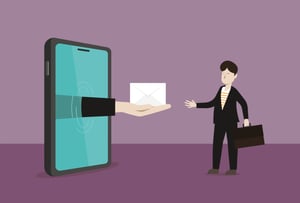 In the shift to patient centricity, more attention is required to deliver continuous care and communication. Without further straining healthcare providers more, Orbita leverages the power of nudges to deliver automated reminders, educational information, and a direct line of communication to a healthcare organizations services. These dynamic messages allow providers to meet patients where they are and elevate them to be informed decision-makers. Notifications have been successful in improving medication adherence, educating, and further guiding patients through their respective care journeys. This is especially useful in pre-and post-operative settings.
Questions Answering Support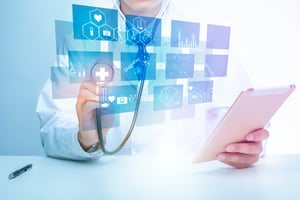 A large burden on healthcare organizations is fielding the high volume of patient questions daily. A significant portion of these are already answered within a healthcare organization's website, typically as a stagnant FAQ page. Orbita introduces advanced natural language processing via the OrbitaANSWERS tool to offer a dynamic-question answering forum with the capability of answering any number of personalized questions from patients. Through interactive chat and voice dialogues, the patient-facing virtual assistant can extract meaning and context from an utterance to produce custom answers for patients.
The automation and access offered through Orbita's virtual assistant solutions significantly reduce providers' workloads while augmenting care continuity and engaging patients with knowledge and tools.
This is just the tip of the iceberg! Our recent webinar details more thoroughly the benefits of conversational AI and how it powers Orbita's solutions.