"Reach the individual on the device they are able to access and ideally, create some consistency in the experience of that virtual assistant, so that whether the user is using this Alexa-powered smart speaker or a smartphone or even talking over a conventional phone, they have the same access to information." -Nate Treloar
Adherence, affordability, and access.
These are the primary areas in which Orbita's conversational AI tools help pharmaceutical companies engage with patients and healthcare providers (HCPs).
During episode three of the Conversations with Orbita podcast, our host Nate Treloar is joined by Elise Whitaker, Orbita's VP Customer Success & Practice Lead, Pharmaceuticals & Life Sciences.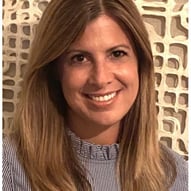 Introducing Elise Whitaker: Elise has 20+ years of experience in developing and launching complex, custom, digital solutions for Fortune 500 companies within Advertising, Brand, UX, and AI firms. She has profound personal experiences that inspire her to bring conversational AI to the pharma space.


---

During this podcast episode, Treloar and Whitaker examine key barriers to access, affordability, and adherence for patients and HCPs.
While socioeconomic factors are at the heart of disparate care experiences, other factors including the patient or parent's ability to digest information, face-time with their physician, and at-home support can determine the success of a care journey.
"Conversational AI just really felt like this prime opportunity and this magic tool that's been missing to educate patients and caregivers when they have the time to understand and take in the information and be receptive." -Whitaker
Adherence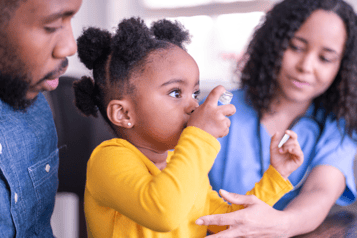 Using asthma as a lens to examine patients' ability to understand care plans and effectively adhere to treatments highlights the gap between the initial education on prescription use and long-term follow through.
Asthma, which affects more than 25 million people in the United States, is one of the primary conditions where the typical treatment (inhalers) is misused. Reasons behind this include patients' understanding of how to administer the medication, cost of inhalers, and their grasp of the benefits of adherence.
"There are many disparities in how people actually care for and manage their asthma and what we know, through our work on different solutions in the past, is that there are disparities - socio-economically - that dictate whether patients are able to adhere to chronic disease treatment plans." -Whitaker
Affordability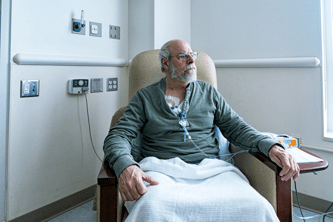 In another vein, Treloar and Whitaker discuss the expense of cancer treatment and the rising out-of-pocket costs along the way.
The median monthly price of many cancer drugs is approximately double the median monthly household income in the United States.
This is a major barrier in completing a comprehensive care plan, especially when those out-of-pocket costs can reach upwards of $30,000 per year. These expenses, compounded by the emotional toll of a cancer diagnosis, severely affect the patient and/or family's ability to manage cancer treatment.
"What pharma is really trying to help with right now, while many Americans are struggling, is to communicate to them and educate them of the different opportunities they have to get financial assistance." -Whitaker
Access
How can pharma companies inform patients of financial assistance programs? How can pharma effectively engage with patients and their loved ones at-home? And how can we address the inequity of access, adherence, and affordability today?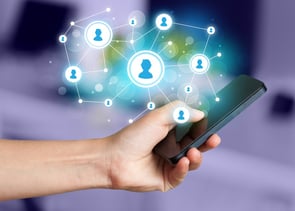 The implementation of conversational AI in pharmaceutical companies' patient and HCP contact points can deliver a wide-range of support.
This podcast episode explores how an intelligent virtual assistant can guide patients through assembling an inhaler, how to use, and reminders of when to use it.
24/7 on-demand chat and voice solutions are also powerful educators and can deliver financial resources, appointment scheduling support, and Q&A tools.
"It's more than just timely and accurate access to information. These conversational AI powered bots offer another dimension that isn't available and beyond just static search engines. It's a combination of automating access to information, with a little bit of empathy." -Treloar