It's been just over a year since the World Health Organization (WHO) declared COVID-19 a global pandemic. From the first few weeks of strict quarantine (that turned into months) to the more recent loosening of regulations, healthcare conversational AI has played various roles in supporting patients, supporting healthcare providers (HCPs), and alleviating workload burdens and overwhelm for clinical and administrative staff across the healthcare industry.
Prior to the pandemic, many healthcare organizations were adopting technology and new digital tools on a five to ten-year plan.
COVID-19 accelerated that schedule to roughly five months.
Social distancing sparked an immediate need to support an unprecedented number of patients across a variety of digital touch-points. For less prepared healthcare organizations, this digital dependency created significant gaps throughout the patient care journey.


---

Five key ways conversational AI has transformed care delivery in the COVID-19 pandemic to support HCPs and meet patients where they are in their care journey:


"While some have touted COVID-19 as the "great equalizer," it instead brings to light the many disparate care experiences of minorities and vulnerable communities."
Systemic healthcare bias and social inequities have been magnified by the pandemic - as demonstrated through the significantly higher rates of hospitalizations and deaths from COVID-19 among racial and ethnic minorities. The prominent issue here is access, and a virtual care navigator has been identified as an invaluable solution for empowering patients and encouraging smarter healthcare decisions by delivering resources directly into their hands.
To eliminate some elements of bias, Orbita has adapted the concept of a virtual care navigator into a digital front door solution that standardizes the discovery, navigation, and delivery of care.
Powered by conversational AI, this solution expands the scale and scope of healthcare access through personalized, automated guidance through any device.


The onset of the pandemic drove record numbers of inbound calls to healthcare organizations. Live agents were bombarded with questions while patients were left sitting in call queues for hours - with many patients abandoning the call even before receiving an answer.
In the last two weeks of March 2020, one telehealth provider reported a 60% uptick in calls to nurse lines, as well as a 1,600% increase in general calls regarding the novel coronavirus from all 50 states.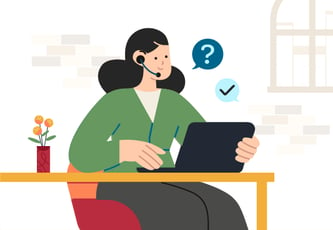 Many healthcare organizations have automated aspects of their call center operations, but typical Interactive Voice Response (IVR) systems leave patients frustrated and often unsatisfied with the results of the conversation.
Powering IVR systems with conversational AI creates meaningful efficiencies by containing, appropriately routing, and completing a significant portion of today's live phone call volume. A "bust-in" feature and personalized responses take call centers to the next level and leave patients informed and satisfied with their care experience.


Another aspect of the care journey is the identification and treatment of symptoms. The prevalence of COVID-19 infections caused many people to question if the start of a sore throat or stuffy nose meant that they had contracted the virus.
To minimize the spread and make informed decisions about their health, patients need ways to determine their level of exposure, risk, and the proper steps to treat these symptoms. Since HCPs are unable to triage all patients while caring for more severe cases and hospitalizations related to COVID-19, a self-screening symptom checker is a great way to support patients in an automated way.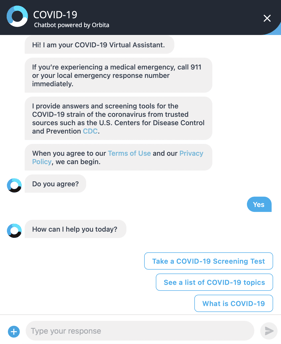 In March 2020, Orbita released a new no-cost COVID-19 chatbot enabling healthcare organizations to quickly integrate COVID screening and question answering tools on their existing websites. This virtual assistant helps healthcare organizations automate the initial screening and triage process by providing on-demand answers to patients' questions about symptoms - and ultimately reduces the burden on call centers, nurse lines, and in-person appointments.
While maintaining compliance with HIPAA, this COVID-19 virtual chatbot can collect and digest protected health information (PHI) and deliver personalized care suggestions to patients - such as stay at home and monitor symptoms, schedule an appointment with your primary care doctor, go to the emergency department or call 911.
Even beyond the scope of this pandemic, this solution can be adapted to support patients searching for answers around other diseases, conditions, and treatment plans.


Before the pandemic hit, remote patient monitoring (RPM) typically supported the continuous monitoring and support of patients with chronic disease(s) and sometimes in pre-and post-operative scenarios.
Virtual health assistants have provided incredible value to healthcare providers during the COVID-19 pandemic by helping them maintain connections with high-risk populations, eliminate non-essential in-person visits, and proactively detect signs of COVID-19 infection.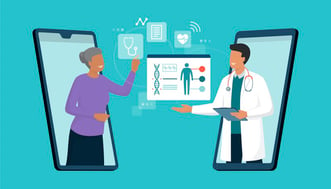 The success of RPM relies on the accuracy of the data exchanged between the HCP and the patient. It's not easy or scalable to regularly collect patients' measurements and/or vitals, record the results in the right place for evaluation, and to produce or communicate an appropriate response if needed. With HIPAA-compliant, conversational AI-powered virtual assistants, HCPs can collect the high-quality patient data they need by automating the collection and transfer of patient information.
Conversational AI reduces friction in the patient journey with personalized reminders, automated collections – often from wearable devices - and triage capabilities that don't leave the patient waiting for answers.
The value and convenience of a strong RPM strategy powered by accessible and intelligent digital tools supports continuous care and longevity throughout the patient journey.


The healthcare industry has leveraged proactive outreach as a key way to improve patient engagement and health outcomes.
Beyond just sending an SMS message reminder, conversational AI provides necessary personalized guidance and engagement for patients on COVID-19 topics and more when it comes to ongoing scheduling, visits, and treatments (even unrelated to COVID-19).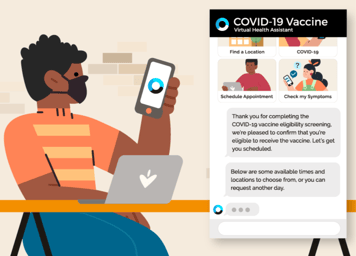 Use Case #1:
As the vaccine rollout progresses, more and more patients become eligible for the vaccine every day. The challenge for healthcare organizations is communicating this information to qualified patients, while patients struggle to locate eligibility criteria, vaccination sites, and scheduling platforms. This disjointed communication can create significant bottlenecks along the path to reaching herd immunity. Orbita has recently worked with a healthcare organization to notify patients through omnichannel, cascading outreach (sequential messaging via SMS, email, and phone) that they are either eligible or can be placed on a waitlist. Automating this communication to over 250,000 patients helps close existing gaps in communication and speeds up vaccine administration.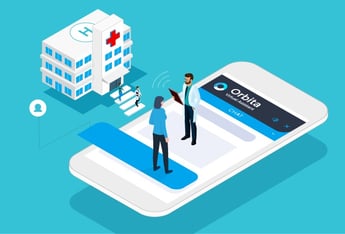 Use Case #2:
With over 70 million Americans vaccinated, healthcare organizations are opening their doors to more and more patients, and encouraging the return of routine appointments and procedures. Many healthcare organizations have implemented safety measures and protocols months ago to deliver care to patients safely, but there is still fear among patients of the risk of going to a crowded hospital. Proactive outreach can inform patients of these safety measures and start ushering patients back. This is helping HCPs begin to climb out of a significant backlog and ensures patients are screened and treated properly to minimize bad outcomes and other health risks.