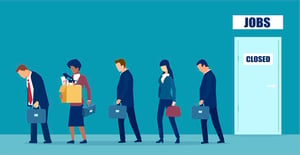 The COVID-19 pandemic has led to unprecedented unemployment rates and the subsequent loss of employer-sponsored health insurance, which has disproportionately impacted populations that are already vulnerable and at risk.
Since February 2020, upwards of 14 million Americans have lost employer-sponsored health insurance (ESI)
, including those directly unemployed and dependents covered by ESI.
While many countries rely on a national healthcare system, the U.S. has a direct-fee system, in which patients under 65 are expected to independently pay for medical costs aided by private insurance - which is often covered by employers.
A contentious topic in the U.S. is the dependence on employment for adequate and accessible healthcare coverage, which results in burdensome expenses and reduced access to care for the unemployed.
Fun fact: In 2020, the average national (U.S.) cost for private health insurance is about $456 monthly per individual and $1,152 monthly per family.
Ethnic and racial minorities in the U.S. are disproportionately represented in pandemic-driven statistics:
A Pew Research Center survey finds that 43% of Black households and 53% of Hispanic households in the U.S. experienced a job loss or a pay cut during the pandemic. This is contrasted with 38% of white households experiencing a job loss or pay cut.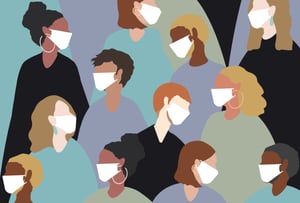 Compounded by underlying systemic bias and long-standing social and economic disadvantages, minority groups in the U.S. are also at a disproportionately higher risk of contracting COVID-19 and being hospitalized with severe symptoms. A contributing factor in these vulnerable populations facing higher risks of contracting COVID-19 is likely due to crowded urban living areas and high representation in essential work environments.
Minorities in the U.S. also have higher rates of chronic medical conditions, including obesity, diabetes, and kidney disease, which are risk factors for severe illness from contracting COVID-19.
Asthma also disproportionately impacts racial and ethnic minorities, and is yet another factor that increases the risk of poor outcomes from contracting COVID-19. Even before the pandemic began sweeping the globe, there was clear evidence of low asthma medication adherence rates among vulnerable populations. Limited health insurance coverage for inhalers and other treatments affects prescription initiation, consistent medication use, and increases out-of-pocket costs. These access challenges have been further magnified within our country's most vulnerable populations.
Orbita's mission is to incorporate advanced voice and chat solutions into pharmaceutical companies' engagements with patients and healthcare providers (HCPs). This helps reduce systemic bias and social barriers by delivering accessible education and financial support to every user.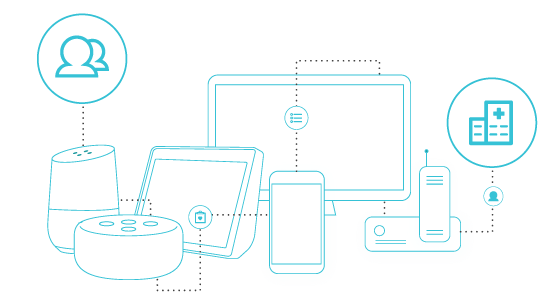 Conversational AI solutions helps patients remotely/virtually locate information and navigate to accessible resources within a pharmaceutical website. The virtual assistant can support and educate patients on the administration of medications and treatment plans, improving medication adherence rates and outcomes.
Here's how an uninsured, asthmatic patient can be assisted amid the COVID-19 pandemic with the support of Orbita's virtual assistant for pharma:
Patient can be guided to educational resources and dynamic lessons on administering and using asthma medications and treatments (like an inhaler)
Virtual assistant can direct patient to financial resources and programs, even escalating them to a financial assistance agent for more support
Patient can easily ask more questions about resources, medication, COVID-19 FAQs, and more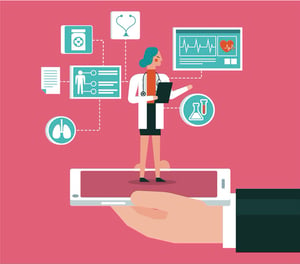 Orbita's omnichannel capabilities enable pharma companies to deliver notifications and relevant information directly to patients to remind, guide, and empower individuals through their care journey.
Pharma companies can reach patients of all backgrounds and financial situations (even those without smartphones) in an accessible and convenient way with Orbita's multi-modal platform that disseminates information and communication across text, email, voice, chatbot or IVR. To support this, Orbita's advanced natural language processing and multilingual capabilities allow patients to more easily communicate and digest information.
We'd love to talk with you about how you can support unemployed and uninsured patients through the pandemic and mounting recession with equitable and accessible care resources from a convenient, conversational virtual assistant solution.