"What conversational AI does is engages users with natural language, something that we all grew up with and know how to interact with, whether that is across the telephone or across a chatbot, which is tireless." -Rogers
In the latest episode of our podcast (Conversations with Orbita), our host Kristi Ebong is joined by Orbita CEO Bill Rogers to discuss the future of healthcare conversational AI.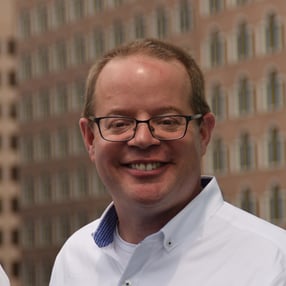 Introducing Rogers: Bill has over 25 years of software industry experience. Most recently, Bill was CEO & founder of Ektron – a digital experience management platform acquired by Accel-KKR in 2014. Prior to Ektron, he co-founded two other companies including a video conferencing and an eHealthcare business. Bill is passionate about delivering accessible solutions to healthcare and life sciences organizations that revolutionize how patients receive discover, navigate, and receive care.


---

In this podcast episode, Kristi and Bill provide their respective predictions about conversational AI applications, adoption attitudes, and technology advancements in 2021 and beyond.
So far, the automation of clinical workflows has tremendously reduced healthcare provider burden and transformed the patient journey of discovering, navigating and receiving care. Symptom screeners and triage tools, nudges, and virtual care navigators have been helping to support patients since before 2020 – and have continually proven themselves to be absolutely essential throughout this pandemic.
Here are some numbers that show the prevalence of telehealth in 2020 and its potential moving into 2021.
Remote patient monitoring, virtual appointments, and digital communication methods have been able to help maintain patient and provider connections through the recent pandemic-driven period of physical separation, but are they here to stay?
"So now, with the advent of conversational AI, we're actually able to provide value to the patient and offload administrative burden from the clinician to let them focus on cases and instances that need their attention most." -Ebong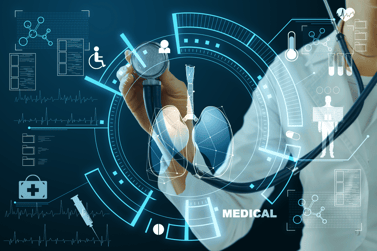 While the COVID-19 pandemic essentially forced telehealth upon us (regardless of whether or not we'd personally used it in the past), its many benefits were recognized across the world – and perceptions of this type of technology adoption improved.
Rogers and Ebong discuss how these digital solutions for healthcare and life sciences organizations can continue to improve the patient experience and reduce burdens.
From wearable devices to 5G technology, 2021 delivers an even greater opportunity to revolutionize healthcare with more automation, and most importantly – even more empathy.
Join the conversation on our podcast as Rogers and Ebong explore how the pandemic has accelerated tech adoption, where conversational AI will continue to grow, and what differentiates those healthcare organizations that have implemented digital transformation strategies from those that have not.
"One of the prominent obstacles with tech adoption is the robotic nature of digital solutions, specifically their lack of empathy. The integration of biomarkers in devices that communicate with humans will be a major step towards Automation with Empathy™." -Rogers
"For automation to be approached in an empathetic context goes so far in terms of stickiness and engagement, and at the end of the day, engagement translates to improvement in outcomes. It translates to efficiency and improved access. So for me, that's so exciting." -Ebong