Who is our front line and how do we keep them healthy?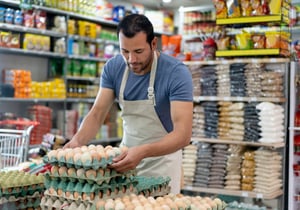 Healthcare workers, delivery drivers, ventilator manufacturers, and grocery store clerks share the same fear: lack of protection against the novel coronavirus. These individuals are the front lines of keeping us fed, healthy, and sane during the COVID-19 pandemic.
Front-line healthcare providers are true public servants as well as the ones we may not have expected: the employees at companies like UPS, Safeway, Amazon, and Medtronic who are working to keep the nation running and strong, often while in higher-risk situations with greater exposure.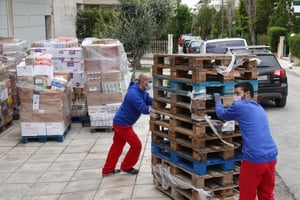 We are seeing shortages happening across the supply chain: personal protective equipment (PPE), ventilators, pharmaceutical drugs, laboratory medium used for testing and diagnosis, and even toilet paper and pasta. These challenges pose significant threats to the people operating essential businesses including healthcare workers, delivery drivers, factory workers, and grocery store clerks.
The magnitude of this crisis is unprecedented, and so is our imperative to protect those working to address it. Healthcare workers and other employees need the right resources, information, and timely care so they can keep the wheels on and moving. The challenges of doing this at scale are daunting with millions on the front lines exposed and at-risk of infection.
Changing operations to flatten the curve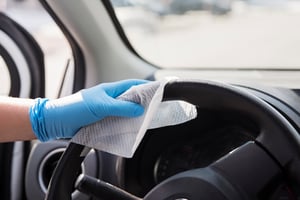 In the wake of our global response and highly contagious nature of the virus, businesses worldwide have dramatically shifted operations, gone remote or closed their doors to the public almost overnight. As our society continues to embrace drastic measures to "flatten the curve" of COVID-19, it's critical for businesses to rapidly deploy tools to support their employees in this new environment. These tools serve two broad purposes – promoting and maintaining the health of the workforce, as well as increasing accessibility of new, critical information.
Support employees with scalable check-ins
Orbita's COVID-19 Employee Health solution includes a powerful screening tool for routine check-ins and also provides knowledge, support, and resources. This helps employers screen employees' health, direct them to supportive resources, and provide clearance for work (both front-line and remote), virtually supporting them as they lead the charge in getting us back on our feet.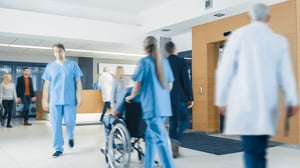 To track these initiatives at scale, Orbita's Employee Health Check automatically reaches out and engages employees with secure assessments that can be delivered through chatbot, text message, or phone calls, making it widely accessible whether an employee is at home, on a delivery truck, or in a break room. Employees are screened for key indicators about their own wellbeing (and that of their families). These questions are powered by a robust question-and-answer engine populated with clinically-validated content that is customizable by employer. In addition to the screener and knowledge base, Orbita's navigator tool directs users to custom endpoints such as virtual visits, appointment scheduling, a live chat agent, or educational materials – depending on the employee's individual needs. Orbita provides aggregate data to the employer to support workforce management and delegation of support resources.
In this unprecedented and uncertain time, keep your employees healthy and your business strong with scalable employee health checks from Orbita.