The digital evolution of healthcare technology has changed the paradigm of engagement between healthcare providers (HCPs) and pharmaceutical sales representatives. Orbita had the opportunity to explore what it means to transform HCP experiences with conversational AI voice and chatbots in the webinar, The Virtual Sales Rep - Using AI-Powered Bots to Enhance HCP Reach and Engagement.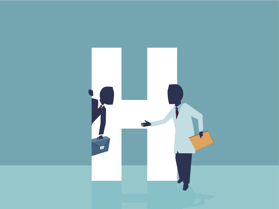 For years, the primary role of a pharmaceutical sales rep was to secure time in person with physicians to promote medications through education. This type of engagement is personal and informative but also time-consuming, costly, and episodic. As a result, the gold standard of sales operations has been steadily declining over the past decade.
From the mid-90s to the mid-2000s, the industry moved from 40,000 pharmaceutical sales reps to over 100,000 representatives, while practicing physicians rose by only 26%. Now, in the last ten years, the number of sales agents has diminished to about 60,000.
Healthcare providers are often pressed for time, and increasingly so these days. Still, while the past year has put unprecedented strain on the healthcare ecosystem and HCPs, 79% of physicians said their burnout began well before the COVID-19 pandemic.
Change has been brewing for quite some time, but it has come to a head with the disruptive increase of intelligent, digital solutions to automate workflows. This digital disruption pushes pharmaceutical companies to reimagine how they engage HCPs to provide resource support, drug education, and disease updates, breaking into the world of digital health and virtual assistants.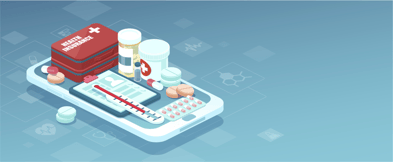 In the form of voice and chatbots, virtual assistants are adopted by the pharmaceutical industry, not as a tool to replace the role of sales reps but rather to add efficiency and scale to their engagements with HCPs.
While virtual assistants offer numerous methods to attract, engage, and convert healthcare providers, implementing these tools must be judicious to transcend a typical chatbot experience.
---
3 considerations when engaging HCPs with conversational AI:
1.

Securely and comfortably meet healthcare providers in their time of need
Data security and privacy are top concerns for healthcare and life sciences players, and the transmission of any personal health information is a highly regulated activity. One of the most prominent considerations for digital adoption in pharma has been the level of perceived risk surrounding undetected medication-induced adverse events. This perceived risk is of particular concern in social media applications and is also present in virtual assistants that offer open-ended interactions.
"When we are trying to get these experiences through our legal team, having that open-ended, two-way conversation can be intimidating." -Kate Horvath, Pharma and Medical Device Client Strategy and Innovation, PROPELLER
A 'crawl, walk, run' approach can introduce automation to HCP interactions through button-driven experiences, reducing the risk of adverse events going undetected and unreported and enables the HCP to get acquainted with this new avenue of connecting with a pharmaceutical brand. Open-field text or voice interactions can then add to offer HCPs further streamlined and expanded access to medication information and support, but it also increases risks. Adverse event detection capabilities, such as those provided by Orbita, ensure high-quality engagements with the necessary accuracy for risk mitigation and improved pharmacovigilance.
2. Establish automated, proactive communication campaigns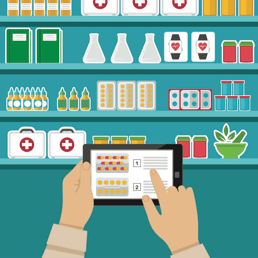 The timing and method of outreach to HCPs must be measured to foster a productive relationship. Since the responsibilities of a pharma sales rep somewhat mirror a proactive resource for anything the HCP or office staff may need through the process of education, onboarding and adherence, a virtual assistant must be proactive as well.
Virtual assistants can then send the content directly to HCPs who may opt-in to receive communications via SMS, email, and phone. Omni-channel, proactive outreach enables pharmaceutical brands to augment various touchpoints to deliver high levels of personalization and effectively engage different HCPs.
3. Meet healthcare providers where they are
With their already limited time, healthcare providers do not want or need another channel to access information. So, how can pharma still leverage virtual assistants to engage HCPs?
On average, physicians spend 16 minutes and 14 seconds per encounter within electronic health records (EHRs). Conversational banner promotions, for example, offer a way to meet HCPs within the digital interfaces they use every day, delivering another resource and a greater sense of support for the physician to leverage directly in the moment of need.
"This is a discrete value that is right on top of a service that is already in use. You're taking away friction and making it so much easier for the physician to be engaged." - Chris Cullmann, Digital and Marketing Strategy, RevHealth
The turbulence of the past year has forced healthcare providers deeper into this virtual space and pushed pharmaceutical companies to adapt. The technology is there for pharma to digitally reach HCPs, and it requires an intentional and strategic application to go beyond the bot.